Now that the warm weather has finally arrived, it's important to adjust your daily makeup routine as the temperature continues to rise! Nothing is more annoying than running mascara and makeup that disappears halfway through the day from sweat and humidity! Whether you're hanging out by the pool, running errands, or commuting on the tube, we have the greatest tips to achieve sweat-proof makeup that lasts all day long, even on the warmest days!
Start with a Primer
Even though less is definitely more in the hot summer months, especially when it comes to make-up, starting with a primer is a key step to having your makeup last all day!  Most Primers also dual act as an SPF which is very important to maintaining healthy skin all year round, not just in the sunny months! A few of our favourite primers this summer are Eve Lom's Flawless Primer SPF, and Sunday Riley's Effortless Breathable Tinted Primer!
Silicone Based Foundation
While some people might want to skip foundation when its super warm out due to discomfort, and still want to wear it but have a hard time making it last all day, we have the solution to both!  A silicone based foundation is the longest lasting foundation and does wonders in the humidity. Our favourites are the more lightweight ones that you don't even notice all day long! A lightweight, silicone based foundation like the Giorgio Armani Luminous Silk Foundation, which provides light coverage that will last all day without bothering your skin in the heat!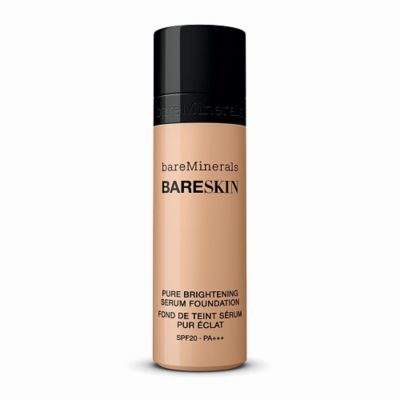 Use Water proof products
The best way to prevent running mascara or eyeliner, is to use water proof products! Apply slightly less of the waterproof mascara and eyeliner to ensure you'll be looking natural and that it will last all day! Another popular waterproof product is water proof concealer, which will hide any dark circles all day long!
4.Cream products
Cream eye shadow and blushes are the trick to achieving the perfect night-time look without it smearing or wearing off. Using cream based products will help avoid a cakey look and will last longer in the heat! One of our favourites is the  Bobbi Brown long-wear cream shadow which comes in a variety of shades.